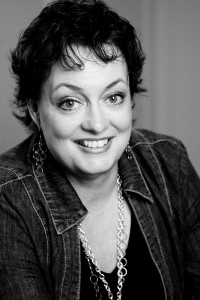 Wine cork art designer Beki Morris has dedicated her art career to enhancing the natural beauty of people and places.  After 20 years as one of the top commercial make-up artists in Texas and a sought after watercolor portraitist, Beki wanted to add a three dimensional aspect to her art endeavors.  In 2008, she was inspired to create her first wine cork art piece.  The feedback she received encouraged her to keep creating art from wine corks.  She solicited corks from friends and businesses far and wide.
Beki is known among her family and friends as someone who brightens and uplifts a room.  She is driven by the idea that her art will have the same impact.  Meticulous and thoughtful in her creation of each piece, Beki establishes her designs and love of texture by laying the corks at different angles and using the natural color variations.
Beki holds a Bachelor of  Fine Arts degree from Texas Tech University.   She exudes a rare dose of West Texas charm that's grounded and approachable.
Her home studio in Austin, TX is Beki's oasis.  There she is surrounded by her extensive cork collection, some of her previous paintings, and the tools of her trade.   She is an accomplished cook and gardener and is known for creating art in everything she does.